The ESTA form is one of the documents to provide for people who are going to travel to the USA with a ship or plane as their means of transport. It is intended for nationals of countries benefiting from the visa exemption.
ESTA, a new gateway for the USA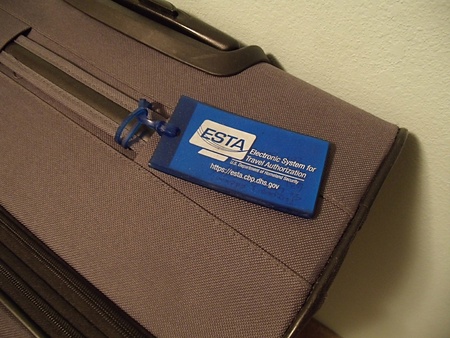 The ESTA has been in place for a few years already without its use being compulsory for foreign nationals. It was not until January 12, 2009, that the US government required this request for travel authorization.
Although the ESTA is not the exact equivalent of the visa, it allows its owner to go to the USA and stay there for a fixed period. As this is an online form on the Internet, you can fill it out from anywhere and pay the $21 administrative fee requested by the US administration online (new price since May 2022).
The conditions to be met for an ESTA traveler:
To travel ESTA, you must overcome certain constraints. Among this is the possession of an electronic or biometric passport. With other types of passport, you will not be allowed to apply for ESTA online.
In addition, for this type of trip, it is important to note that your stay on American territory must not exceed the 90 regulatory days. Just as you must only travel for tourism or business. If you do not meet one of these requirements, you will be required to apply for a visa in good and due form.
The documents to provide to travel ESTA
To be able to travel to the USA, the most important document to obtain is, of course, an ESTA travel authorization. This authorization is obtained following the request that you will send via the site, after having correctly completed your questionnaire.
Once your trip has been granted, it is advisable to have a copy printed to facilitate your boarding in case you forget your ESTA number. Apart from that, you also need to bring your passport and a return ticket.
ESTA security has a price, what price?
Indeed, this simple and secure system is beneficial both for travelers and for the US immigration service. Since the attacks in 2001, the Department of Homeland Security has reinforced the security system for planes and boats leaving for the USA.
It is from this initiative that ESTA was born. It consists of controlling travelers using a questionnaire. Many sites specializing in obtaining and available in French are present on the internet and the price of the request on these sites varies from 55 to 79 euros. This tax is part of the application fees, intended for the actual processing of your request.